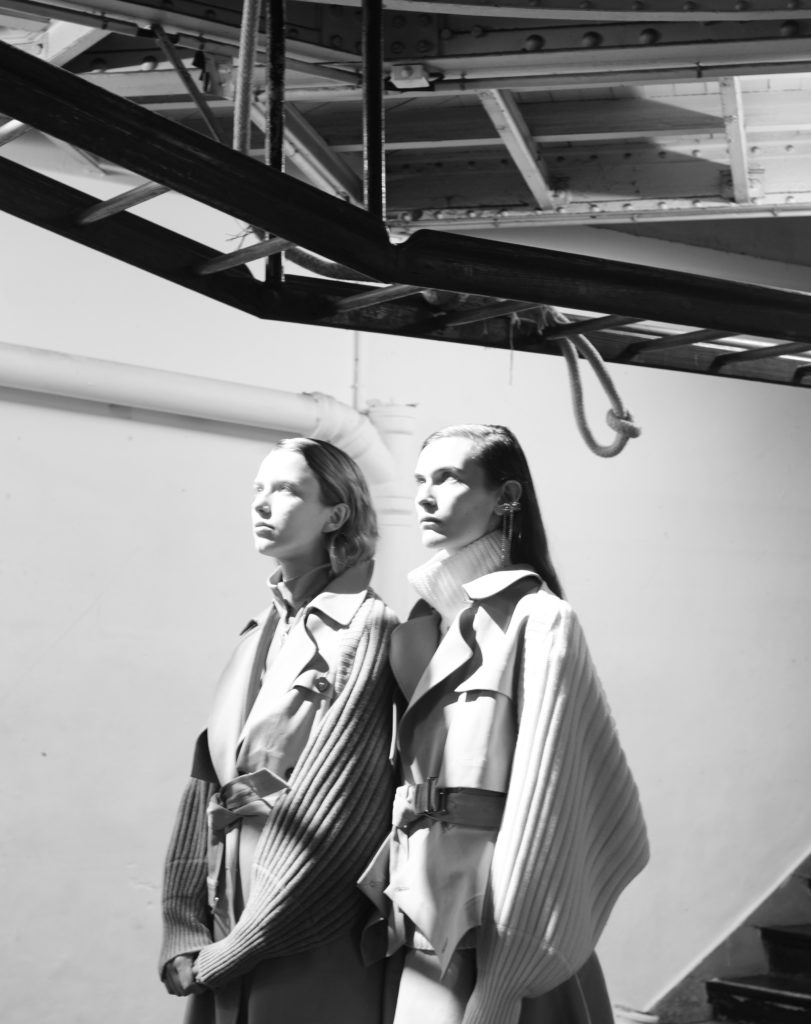 Pastel blue, bright yellow, vibrant and pale purples set a lively tone to the collection, and a sense of calmness added by navy, dark gray, and khaki – like the low pitch in a chorus. Silhouette is from the 1920s, with lines floating along the slender figure, folds stacking freely on sleeves like sculpture – a relaxed look formed from the longer upper body and loose lower body.
It's like a glimpse of Paris from the Golden Age. Among the joy and happiness, a sudden change of mood brought by trench coat, chunky knits and other outwear. The detachable, multi-function sweater cuffs can be worn as scarf or outside of jacket sleeves, not to mention the humble style of fingerless gloves – elegance replaced by practical style, also adding contrast and tension to the entire collection.
In Paris 9th arrondissement, DAWEI 20201 Fall/Winter collection brings past and present together, inside worlds oldest basketball gym YMCA. Models walks and passes through shadows, like passing by the past. The glam and the solitude meets here, just like dreams and reality.