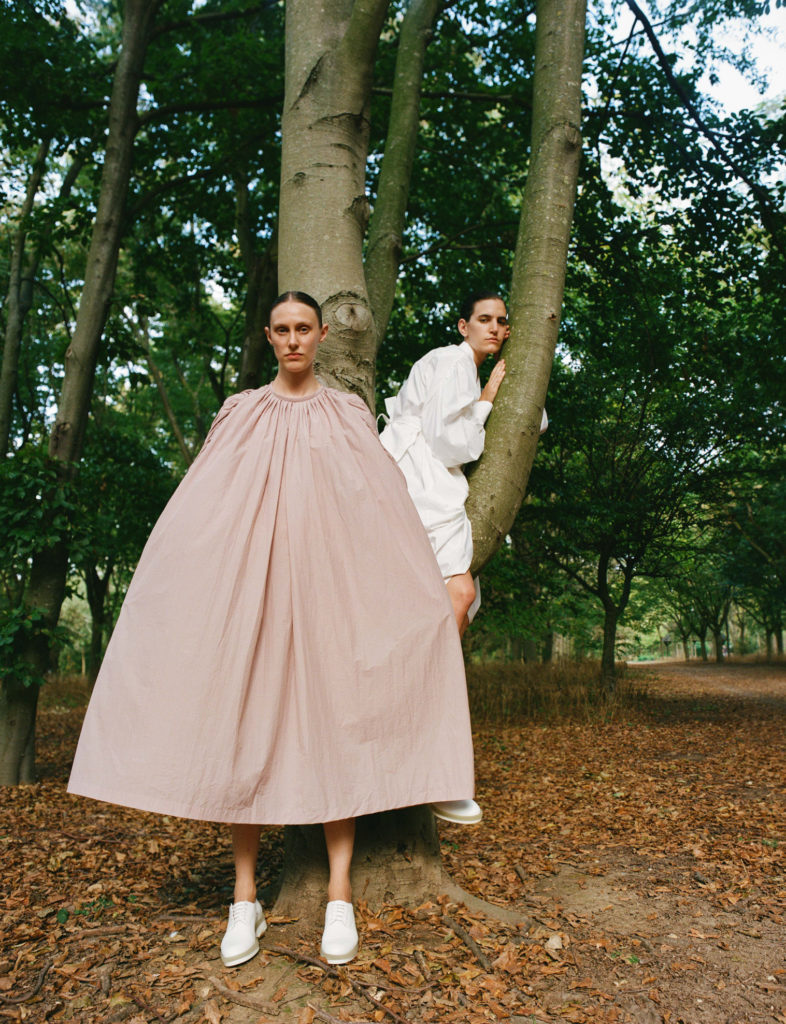 It's all in the details. The simple and restrained white shirt-dress has the extravagant mutton sleeves, draped neckline of the vintage silk shirt turns into layers of folds on lapels. A sense of "clash" is hiding in the subtleness.
Past and present, West and East, where clashes can be found. DAWEI finds this aesthetic resonance in the works of Yuki Ogura, who portraits women in kimono with ease and relaxed posture and expression, using traditional nihonga painting techniques to convey contemporary concept. This sense of fusion can be found in the new collection of DAWEI, the blue hand-paint printing illustrate imaginations of both West and East. Classic army uniform elements has been buried as a "sub-line" in the design, echoes the simple and minimal modern silhouette, shows the strength of DAWEI women.
Trench-coat, suits, dresses…rediscovery of "everyday" clothes has become the main component of DAWEI's collection this season. The asymmetrical ruffles of front and back of dress changes subtly in shapes; the mid-night blue prints, shine out in the total greyish palette, is the highlight of collection; DAWEI's signature sportswear elements adding a lively note to the overall modern and minimal style.